Kentucky Derby will Stage with Some Audience
As we know, the big source of Derby's revenue is from its premium seating tickets. The outbreaks seemed to get rid of these opportunities for the organizers and viewers. But it won't be the case anymore since Kentucky Derby officials have obtained the permission to have some audience on their big day. The Derby's safe operation protocols are the solid proof of this scenario.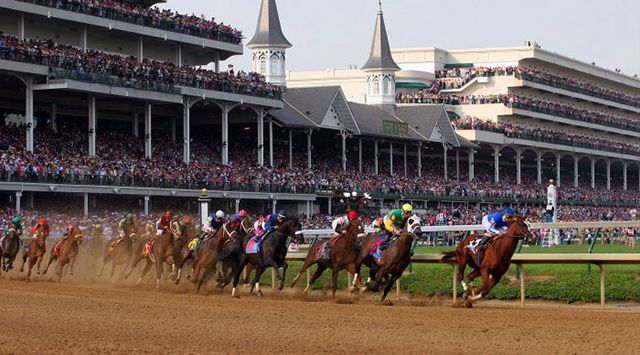 Set in September, the Kentucky Derby situation will be much better than we predicted before. It is because this event will have an audience for the races. Although we have yet to see the number of seats available for the audience, we cannot neglect the fact that it is great news for everyone.
Derby officials announced the health and safety protocols. In this case, the attendees of the event will need to be compliant to these protocols in order to be eligible as the audience on the site.
Again we emphasize that it is indeed great news for all horse racing fans since the Kentucky Derby will have some audiences in September.
Because of the outbreak, folks have been questioning about the future of the event. But now, they have the clarity. Kentucky Derby has received the approval status issued by Governor Andy Beshear to have the crowd for attending the race that will take place this September.
If you've guessed that there will be a limited number of seats, then you are indeed true. It is highly unlikely that the officials would gather more crowds. With the safety and health protocols, there will be enormous decreasing of the audience numbers. Each year, there will be around 150,000 visitors who come to this event.
But the Kentucky Derby 2020 will be different from before. The health and safety measures will be relevant. All the guests and visitors will need to be compliant to the protocols to create a fun and safe environment.
The officials also confirmed that they were preparing a set of operating procedures with multiple precautions and measurements in different scenarios.
Churchill Downs is the one which released the protocols to the public. You can see the complete protocols at the official site of Kentucky Derby. Keep in mind that these protocols are subject to change depending on the future conditions. As we know the outbreak is unpredictable. You will want to check the protocols regularly to stay updated with the information if you plan to attend the venue when the event takes place.