2023 Kentucky Derby Outfits for Women: Stylish, Chic, and Race-Day Ready
Welcome, fashion-savvy readers! The Kentucky Derby is just around the corner, and we know you're excited to dress up for one of the most iconic events in American sports.
Every year, the Kentucky Derby is a showcase for the finest in equestrian talent, but it's also an opportunity for attendees to don their most fabulous outfits.
This blog post will guide you through the hottest trends for women's Kentucky Derby attire in 2023, so you can be stylish, chic, and race-day ready.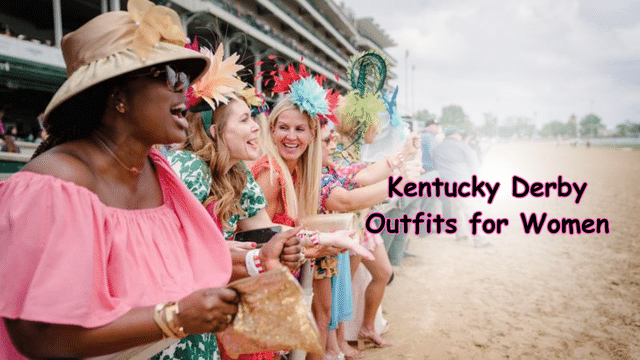 Trend #1: Romantic Florals
This year, romantic floral prints are dominating the fashion scene. Channel your inner Southern Belle and embrace the spirit of spring with beautiful floral dresses. Opt for soft pastels or bold, vibrant hues – either way, you can't go wrong with this classic Derby look. Pair your dress with elegant strappy sandals or sophisticated pumps to complete the ensemble.
Trend #2: Vintage-inspired Glamour
Take a step back in time with vintage-inspired outfits that evoke the golden age of Hollywood. A-line dresses with a cinched waist, peplum tops, or tea-length skirts are perfect for a glamorous day at the races. Choose luxurious fabrics like satin or lace, and don't forget to accessorize with a statement hat, gloves, and pearls for a truly timeless look.
Trend #3: Modern Jumpsuits
For those who prefer a more contemporary look, jumpsuits are a fabulous alternative to traditional dresses. Choose a sleek, stylish jumpsuit with wide-leg pants or a tailored silhouette for an effortlessly chic outfit. Opt for solid colors or bold prints, and complete the look with a wide-brimmed hat or fascinator.
Trend #4: Bold Color-blocking
Embrace your inner fashionista with bold color-blocking. Combine contrasting colors or experiment with shades of the same hue to create a striking outfit. Try pairing a bright, solid-colored dress with a contrasting hat, bag, or shoes. This daring trend is perfect for those who want to make a statement at the Kentucky Derby.
Trend #5: Ruffles and Frills
Feminine ruffles and frills are back in fashion, making them a perfect choice for the 2023 Kentucky Derby. Opt for dresses with cascading ruffles, delicate lace details, or voluminous sleeves for a romantic and feminine touch. Accessorize with delicate jewelry and a chic clutch to complete your race-day look.
Also Check: What time is the Kentucky Derby 2023?
The 2023 Kentucky Derby is your chance to showcase your fashion prowess and creativity. Embrace the romantic florals, vintage-inspired glamour, modern jumpsuits, bold color-blocking, and ruffles and frills to create an unforgettable outfit.
Remember, the key to a perfect Derby ensemble is to have fun and let your personal style shine through. Don't forget to top off your look with a fabulous hat or fascinator and get ready to turn heads at the races!